Police have issued a warning after three incidents at gay nightclubs in London over the weekend, Pink News reports: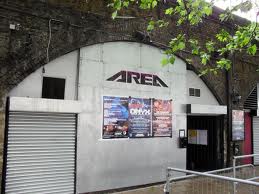 A man is known to have collapsed at Area Club in the early hours of Sunday morning. He was pronounced dead at 5am. A second man collapsed at the same club while a third was taken ill at Barcode. The latter two have been hospitalised.
The first two men were found with a so-far unidentified white powder.
The cause of death has not been ascertained but police have issued a warning to anyone considering using drugs at Vauxhall. A spokesperson for the Metropolitan Police said: "Police urge any recreational drug users to be extremely careful if they are considering using drugs of any sort, in particular at venues in the Vauxhall area. Lambeth officers are appealing for anyone who can assist with enquiries to come forward as soon as possible. A quick response could help us prevent contaminated drugs circulating further and may save someone's life."