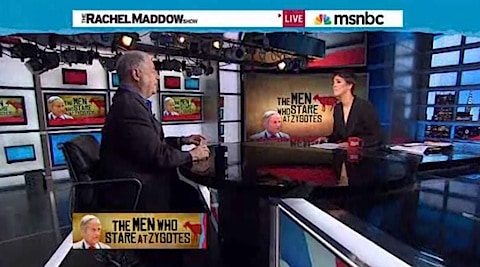 Frank Rich joins Rachel Maddow to discuss rape victims' rights and the transition of extremism regarding women's rights to the Republican mainstream with the selection of Paul Ryan as Mitt Romney's running mate.
"Why the freak-out about Todd Akin when the Republican Party has picked someone with the exact same track record, the exact same policy record, his co-sponsor on all of these bills, to be the party's vice presidential nominee?"
Yet another thorough analysis from Rachel.
Watch, AFTER THE JUMP…
Visit NBCNews.com for breaking news, world news, and news about the economy