Deputy Russian Prime Minister Dmitry Rogozin had some harsh words for pro-equality Madonna. "Every former whore seeks to lecture everyone on morality as she gets older. Especially during tours and gigs abroad," he said on Twitter. Meanwhile, some Lady Gaga fans are accusing the Material Girl of encroaching on their pop star's turf.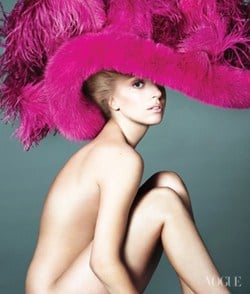 Vogue cover girl Gaga does all of her topless dancing and beach sexing in private, like a lady.

GOProud hopes at least 1,000 people will turn out to Homocon 2012, being held at the same time as the Republican National Convention. The event, they say, will be a "who's who" of conservatives.

Congratulations to Sharon Easton, the NFL's first female referee.

Here's a snippet from an upcoming New York Times magazine article called "What's So Bad About a Boy Who Wants to Wear a Dress?" "When Alex was 4, he pronounced himself "a boy and a girl," but in the two years since, he has been fairly clear that he is simply a boy who sometimes likes to dress and play in conventionally feminine ways. Some days at home he wears dresses, paints his fingernails and plays with dolls; other days, he roughhouses, rams his toys together or pretends to be Spider-Man."

The shape of male genitals, explained.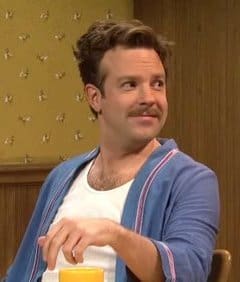 Mitt Romney may not be enough to keep Jason Sudeikis at SNL.

CBS News' Brian Montopoli tsks pro-Obama super PAC Priorities Action USA for a commercial tacitly linking Mitt Romney and Bain Capital's closure of a steel mill to an uninsured woman's cancer-related death. "…Bad behavior by the Romney campaign does not excuse an unfair attack from Obama's backers. And the Obama campaign's refusal to disavow the spot speaks to just how nasty the campaign has already gotten – a full three months before Election Day."

Actor Jonathan Groff wants other actors to join him in coming out. "When I came out, people said it may have a negative effect on my career, and that's definitely something I thought about before I did it," he told Out magazine. "But I don't hold that belief. I just go on my auditions and plug away as I normally would. At the end of my career, I can look back and ask, 'Well, did it, or didn't it?' But at the moment, I just have to move forward and hope that people will follow my actions."

The Duchess of Cambridge enjoys Prince Albert.

Ellie Goulding's new single, "Anything Could Happen," is pretty happening.

Conservative polling firm Rasmussen has some good news for out Senatorial candidate Rep. Tammy Baldwin: "The latest Rasmussen Reports telephone survey of Likely Wisconsin Voters shows Baldwin receiving 45% to 48% of the vote regardless of which Republican she is matched against. She leads by margins ranging from three to ten points."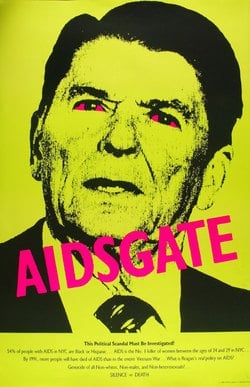 Learn about ACT UP, early AIDS activism and what makes an effective social movement at the How To Survive a Plague Tumblr, created ahead of the September release of Sundance favorite How To Survive a Plague.

Blake Fielder-Civil, Amy Winehouse's ex-husband, is in a coma after a recent binge.

Retired Navy Captain Joan Darrah penned a letter to Virginia Gov. Bob McDonnell asking him to back marriage equality. "Quite simply, these objectives correspond with the ideals of the Republican Party – opposition to government intrusion in people's lives and a modern military that supports all service members and their families," she said.

Ha-ha! The phone hacking scandal has cost News Corp. over $220 million.

A staffer at Vanderbilt University has been caught red-handed tossing copies of the free gay paper Out & About. No charges have been filed since the paper is free, so the publishers will now charge 50 cents for the second issue so that if the unidentified employee becomes a repeat offender they can charge her with an actual crime.