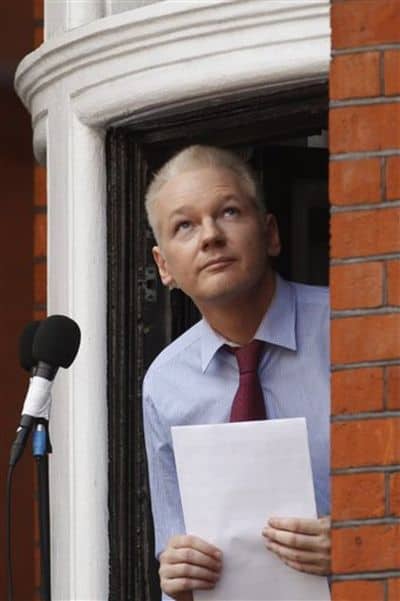 After two months in the Ecuadorian embassy, Julian Assange speaks.

AFTER THE JUMP, hear a Republican senatorial candidate Todd Akin discuss women's reproductive systems:
"First of all, from what I understand from doctors [pregnancy from rape] is really rare," Akin told KTVI-TV in an interview posted Sunday. "If it's a legitimate rape, the female body has ways to try to shut that whole thing down."

(This is, by the way, the same Todd Akin who last week revealed he knew nothing about morning-after pills he hopes to outlaw.)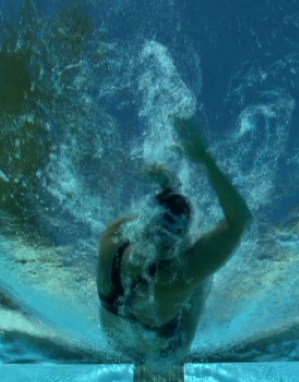 The extraordinary, 62-year-old Diana Nyad is making great progress in her swim from Cuba to Florida.

It is now possible to make assault rifles with 3D printers.

Remember how Hank Williams, Jr., was once a lovely, charming young man? What happened?

Roger Ebert on the Wall of Separation.

Ulster Unionist Party pol puts his foot in it; fellow pols react:
… the UUP released a statement of "clarification" after Magherafelt councillor Jackie Crawford's comment about homosexuality had led to criticism.

Cllr Crawford made the remark after a meeting of Magherafelt council on Tuesday night which discussed a Sinn Fein motion calling for same-sex marriage.

The meeting also heard two DUP councillors describe homosexuality as "an abomination".

… Cllr Crawford, who was elected in 2005, said after the council meeting: "I'm not against gays, it's a pity for them.

"It's a pity they have that disease and they can't help it. It's the same as you being born with a disability. They can't help what they are."

In which gay novelist Kergan Edwards-Stout lets his sons play football:
Now [that our sons are] 10 and 12, we decided that the time was right … What we failed to consider, however, was how our unique family structure might factor into the dynamics of such a macho team sport, and the potential for consequent emotional injury.

While the kids have practiced the last several weeks, loving and hating every grueling moment, last night found one son's team on the field, in the middle of a drill, when one of the assistant coaches yelled, "What are you? A bunch of pansies?"

I heard his words, echoing across the grass, and felt like I'd been punched in the gut. All those taunts through the years stay with you, even if you've risen above them. I immediately walked over, called my son off the field, and told the coach we were done. We were going to switch teams.

Here's the new Pussy Riot single. It's good! The only thing that could improve it, maybe, would be Lora Logic blowing sax.