Tony Scott, director of Top Gun, Beverly Hills Cop II, The Last Boy Scout, True Romance, Crimson Tide, Enemy of the State, Spy Game, Man on Fire, Déjà Vu, The Taking of Pelham 123 and Unstoppable, took his own life in San Pedro, California, Movieline reports: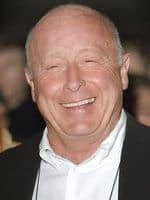 "Scott, 68, climbed a fence on the south side of the bridge's apex and leapt off 'without hesitation' around 12:30 p.m., according to the Coroner's Department and port police… A suicide note was found inside Scott's black Toyota Prius, which was parked on one of the eastbound lanes of the bridge," reported The Daily Breeze. Earlier in the day reports of a man jumping from the Vincent Thomas Bridge hit the web, although Scott's identity was not confirmed until later Sunday evening.
Scott, who had recently produced brother Ridley Scott's Prometheus, had a number of upcoming films in production including Chan-wook Park's Stoker, Scott Cooper's Out of the Furnace, and Ridley's Prometheus 2. The Scott brothers also produced the TV series Coma, which is set to debut September 4.
Scott is the younger brother of director Ridley Scott.