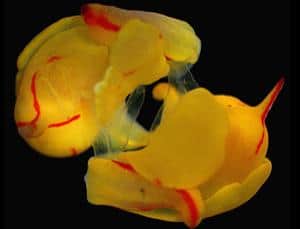 …Is complicated, sounds painful and is completely fascinating.
From New Scientist:
A species of sea slug known as Siphopteron quadrispinosum is a simultaneous hermaphrodite: each animal has male and female sexual organs, and it can use both at once. 

An animal acting as a male first uses a syringe-like organ to stab its partner and inject prostate fluid into its body. The "male" then inserts its penis into the partner's genital opening; the penis has spines that anchor it in place, but harm the other slug. 

Because mating is so traumatic for the "female", the slugs prefer to act male, and often resist mating altogether. But curiously, they still mate as females much more often than is necessary simply to ensure that their eggs are fertilised…
Compared to that, we humans have it pretty easy.