A suspect is in custody after a security guard was shot at Christian lobbying group Family Research Council headquarters in Washington D.C. earlier today, WJLA reports: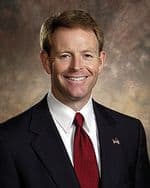 The guard, who was shot in the shoulder, was conscious and breathing after the incident. A suspect, who ABC 7's Jennifer Donelan reports was led out of the building in handcuffs, is in custody.
The suspect was taken into custody by the FBI and was being interviewed. Officials say that they not sure about a motive, however, sources say that the suspect walked into the office, made a statement and opened fire.
It is not known that the suspect said; however, multiple sources tell Donelan that the overtones of his statement led to federal law enforcement officials becoming involved in the investigation.
Authorities did not identify the man or disclose where he was being interviewed. Police and FBI officials said it's too early to know the circumstances of the shooting, which occurred around 10:45 a.m., or whether it was connected to the group's activities.
"We don't know enough yet about him … or mentally what he's thinking," said James McJunkin, assistant director in charge of the FBI's Washington Field Office.
Watch a video report, AFTER THE JUMP...
Politico reports: "Metropolitan Police Department spokesperson Officer Araz Alali confirmed to POLITICO that one security guard, an adult male, was shot in the arm at approximately 10:50 a.m. and was conscious and breathing after the shooting. He was transported to a local hospital."
The suspect is in FBI custody.
"The guard was conscious and breathing after the shooting," according to WJLA.
FOX News reports:
The suspect "made statements regarding their policies, and then opened fire with a gun striking a security guard," a source told Fox News. Authorities were treating the attack as a case of domestic terrorism.
UPDATE: A bomb squad was reportedly seen entering the FRC building.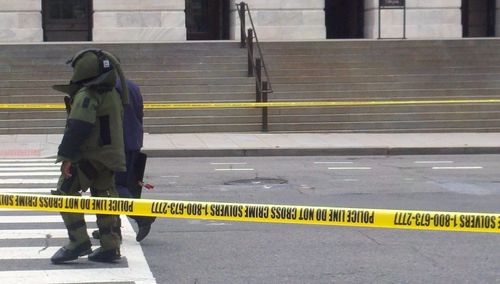 The Family Research Council is one of the most high-profile Christian lobbying organizations in the country. In November 2010, it was designated a "hate group" by the Southern Poverty Law Center.
WJLA's VIDEO REPORT, AFTER THE JUMP…
Developing…