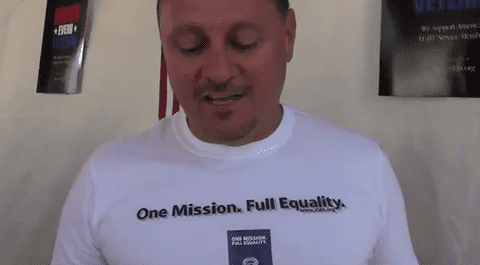 The Veterans at UNITE HERE, a coalition of Culinary Worker Unions, are upping the ante in their campaign urging the U.S. Marine Corps to drop support of UFC over the sport's homophobic culture.
From the group's online petition asking the Marine Corps to sever ties with the UFC:
The U.S. Marine Corps has spent more than $2 million sponsoring the UFC. The U.S. Marine Corps should not use our taxpayer money to sponsor the Ultimate Fighting Championship (UFC), a professional cage fighting promoter that has tolerated jokes about rape, homophobic slurs and sexually explicit remarks that are demeaning towards women.

For more than two centuries, the Marines have fought, lived and died with honor. According to the Commandant's Statement on Core Values of the United States Marines, honor is "the bedrock of our character; the quality that guides Marines to exemplify the ultimate in ethical and moral behavior; never to lie, cheat, or steal; to abide by an uncompromising code of integrity; to respect human dignity; to have respect and concern for each other.

The UFC does not enforce a policy of respect and concern for others.
CWU activists first began their campaign last month. Check out their latest video featuring pro-equality testimonials from veterans AFTER THE JUMP.