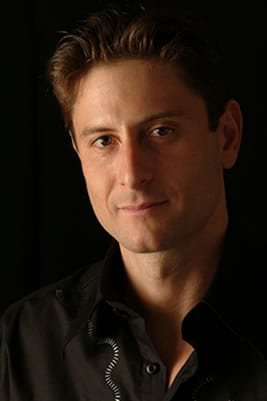 Getting Wayne Besen off The O'Reilly Factor has, in the past 48 hours, become an obsession on the anti-gay right. Andrew Belonsky wrote about its first stirrings on Thursday, when several ex-gay groups jointly published a press release directed at FOX News, the nastiest paragraph of which might have been:
We ask the News
Corporation, Fox News, and Bill O'Reilly to find more ethical
spokespersons for the liberal view of sexuality. In their infamous
Washington Post ad accusing FRC of hateful values, Besen and the SPLC
claim that "words have consequences."  Yes, they do. And Besen's may
lead to violence.
Wayne Besen is the founder of Truth Wins Out, and he occasionally appears on television to say nice things about the Southern Poverty Law Center — the same Southern Poverty Law Center that's labeled the Family Research Center a "hate group" (partially because the FRC has stumped for legislation legalizing the execution of "repeat homosexual offenders" in Uganda), and who, therefore, are supposedly responsible for last week's non-fatal shooting of an FRC security guard by a crazyperson.
Now, the anti-Besenites have become totally unglued. They've penned a petition, bound for FOX News and signed by such headlining homophobes as Scott Lively, Matt Barber, Matt Staver, and Peter LaBarbera, in which they accuse Besen of being an "associate" of the FRC gunman. They ask readers to sign the petition, and finish off with this PS:
P.S. Thank you for standing with us against anti-Christian violence by murderous homosexuals.  Please forward this free petition widely to your friends!
Even Peter LaBarbera — even Bryan Fischer — has never before gone quite so far as to call a famous, non-violent gay activist "murderous." This is usually Fred Phelps's territory.
Wayne Besen responds here.