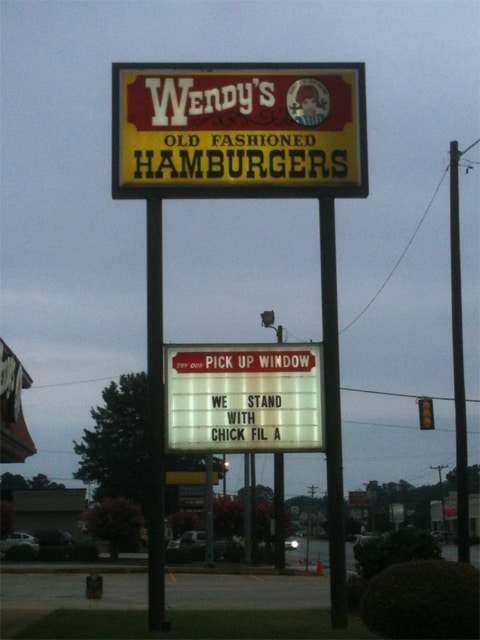 Jim Furmen, the owner of 86 Wendy's franchises all over North Carolina, has posted this sign on all of his restaurants according to Reddit users. These two photos reportedly come from Asheville.
They've also posted the contact info for the franchise, which I re-posted AFTER THE JUMP…
UPDATE: @Wendys tells us "We're looking into this."

UPDATE II: Wendy's responds that the franchisee responsible for the signs has taken them down and that Wendy's "proudly serves ALL customers".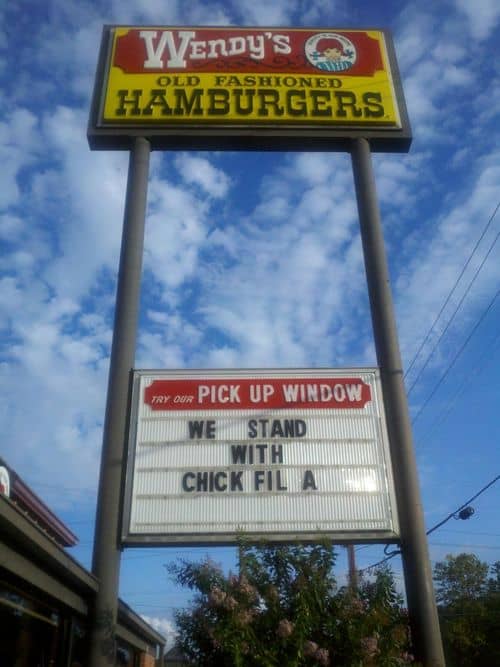 166 Southgate Drive ~ Suite 10
Boone, NC 28607
Phone: (828) 262-1811 ~ Fax: (828) 262-0015
Email: comments@tarheelcapital.com