The NY Post reports that LGBT advocates are angry at the Stonewall Democratic Club's endorsement of Luis Sepulveda: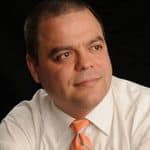 The Stonewall Democrat Club narrowly endorsed Luis Sepulveda, an ally of vociferous anti-gay-marriage state Sen. Ruben Diaz Sr. (D-Bronx), last week.
"I think it's outrageous that an organization that holds itself out as a gay-advocacy group would ask voters to support an anti-marriage-equality candidate," said Marriage Equality USA board president Cathy Marino-Thomas.Gay-rights advocates say Danny Figueroa, Sepulveda's Democratic primary opponent for the vacant Bronx Assembly seat of state Labor Commissioner Peter Rivera, is a gay-marriage supporter.
Sepulveda said he's a strong advocate for HIV and AIDS research funding and noted he has an HIV-positive brother.
Stonewall Democrat Club's list of endorsements is here.