Police in Harare, Zimbabwe raided the headquarters of the Gays and Lesbians of Zimbabwe (GALZ), arresting 44 over the weekend, the group reports: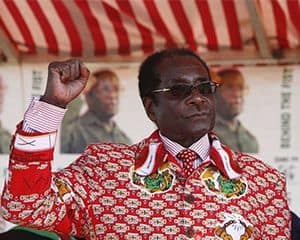 "Galz deplores the arrest of its 44 members who had attended the launch of the Galz Violations Report and a briefing on the second draft of the Zimbabwe constitution on 11 August 2012 at the Galz offices," Galz said in a statement. "Four police officers attempted to gain entry into the premises before calling for back up where about fifteen (anti) riot squad members descended on the office and effected arrest. Thirty one men and thirteen women members were detained overnight at Harare Central Police Station on 11 August 2012."
Galz claimed that some of the police officers appeared drunk and assaulted most of the members using baton sticks.
"Police, some of them visibly drunk, assaulted most of the members using baton sticks, open hands and clenched fists before detaining them without charge. Such use of force is in direct contradiction to the Global Political Agreement," Galz said. The organisation added: "Galz does not condone violence and we are not a threat. Those who cause violence are a threat to public safety and security and we ask that they stay away from our premises."
Chief Inspector James Sabau said the claims of arrestes are false: "They were only taken for screening. We had received information that people we were looking for were there. So it's false to say they were arrested and that they slept in the cells."