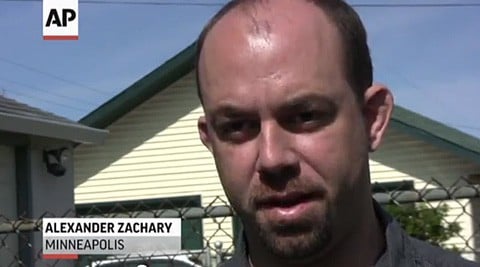 The Associated Press makes not of the omission of gay people in speaking roles in ads broadcast by pro-gay marriage advocacy campaigns in the four states — Maine, Maryland, Minnesota, and Washington — that have ballot measures dealing with the issue of marriage equality this November.
The decision to keep gays in the background has been widely noticed in the gay community and debated on gay-oriented blogs, with some activists complaining that the move contradicts the central message of the gay rights movement for a number of years.
"If we don't show ourselves, people aren't going to get comfortable with who we are," said Wayne Besen, director of Vermont-based gay rights group "Truth Wins Out," one of many that presses gays to live openly with pride in who they are.
But others counsel deference for the complexities of public messaging, pointing out that the ads are designed to speak to the fears and values of the heterosexual majority, whose vote will decide the issue.
Watch their video report, AFTER THE JUMP…
What do you think? Are you bothered by the lack of gay people portrayed in these ads or do you agree with the advocacy groups, that is enough for people to see gay allies, friends and family, in featured roles?