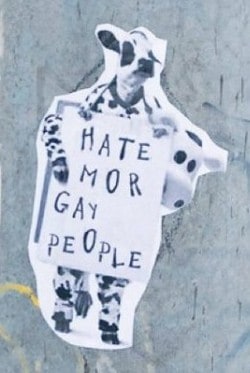 Chicago Alderman Joe Moreno is confused, and rightfully so.
Thanks in part to Moreno's efforts, fast food franchise Chick-fil-A last week vowed to stop funding any political groups, especially anti-gay groups it backed in the past. Then, two days later, homophobic company CEO Dan Cathy tweeted support for a discriminatory group, a move Moreno says "muddied" the debate.
"[That tweet], at the least, muddied the progress we had made with Chick-fil-A and, at the worst, contradicted the documents and promises Chick-fil-A made to me and the community earlier this month."
More from CNN:
[Moreno] said the executives confirmed to him that both the foundation and the company in 2012 has not given money and will not give money to those groups.

Cathy's conflicting statement, Moreno said Sunday, is "disturbing."

"I am simply asking Mr. Cathy to confirm statements and documents that HIS company executives provided to me," Moreno said in a written statement, capitalizing "his" for emphasis.

"It's pretty simple, Mr. Cathy. Do you acknowledge and support the policies that your executives outlined to me in writing or do you not? Yes or no?" the statement added.
Chick-fil-A's offices are closed today, so we'll have to wait until tomorrow for a comment, and then probably another day before Cathy totally contradicts it.