Earlier this week there was news of a promise from Chick-fil-A that it would no longer be donating to anti-gay causes after Chicago LGBT rights group The Civil Rights Agenda and alderman Joe Moreno said it had reached an agreement wherein Moreno lifted his objection to the chain opening a restaurant in his ward.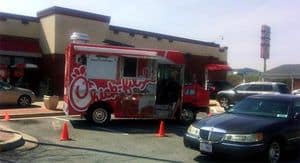 The news prompted much online interest for confirmation from that fact from Chick-fil-A itself. The company released a statement yesterday that does not really say much.
In a blog post called "Chick-fil-A: Who We Are. A Response to Recent Controversy," the chain writes:
For many months now, Chick-fil-A's corporate giving has been mischaracterized. And while our
sincere intent has been to remain out of this political and social debate, events from Chicago
this week have once again resulted in questions around our giving. For that reason, we want to
provide some context and clarity around who we are, what we believe and our priorities in
relation to corporate giving.
A part of our corporate commitment is to be responsible stewards of all that God has entrusted
to us. Because of this commitment, Chick-fil-A's giving heritage is focused on programs that
educate youth, strengthen families and enrich marriages, and support communities. We will
continue to focus our giving in those areas. Our intent is not to support political or social
agendas.
As we have stated, the Chick-fil-A culture and service tradition in our restaurants is to treat
every person with honor, dignity and respect – regardless of their belief, race, creed, sexual
orientation or gender. We will continue this tradition in the over 1,600 restaurants run by
independent Owner/Operators.
They then direct people to a document, which you can read, HERE…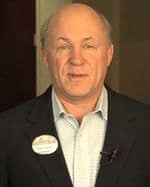 The document is apparently the one sent to Moreno, and says pretty much nothing about any new policies. In fact, it says its WinShape foundation, the one which donated to many anti-gay groups, will still be funded in order to sponsor programs to strengthen ('traditional') marriages, etc. and defends the group's "biblically-based principles" and its corporate purpose:
"To glorify God by being a faithful steward of all that is entrusted
to us and to have a positive influence on all who come into contact with Chick-fil-A."
And, as Andrew noted yesterday, COO Dan Cathy is still flaunting his anti-gay politics.
News of Chick-fil-A's reported agreement to stop donating to anti-gay causes did prompt a backlash from some of its 'Christianist' Facebook followers, though, with comments like this, USA Today reports:
Let me tell you something Chick-fil-A. If go back on your stance….if you give in to all the hate that has come after you….you will have a whole new group of people who will no longer support you. You can never make everybody happy. You have been blessed because you have stood on God's side since your beginning. Don't mess that up now. I'm truly surprised at your cowardice.
Read the company's statement, HERE…