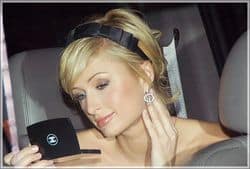 BY SAM GREISMAN
A look at today's most talked about stories
Romney's "47 percent" comment continues to dog him and it is all hands on deck over at Fox News in terms of crisis management. Last night, Jon Stewart took a look at how Faux News is trying to spin the chaos. Meanwhile Romney continues to make unpleasant comments. Today at a rally, he stated that if he had gay grandchildren he would want them to be happy but not married. How kind of him. 
According to a 1968 issue of Town and Country magazine, Mitt Romney enjoys water sports. Speaking of ridiculous things, President Obama is apparently a frequenter of gay bathhouses. Everyone be on the look-out!
***
Three notable moments of ignorance and hate today:
First, Paris Hilton was recorded making horrible statements about gay men, Grindr and AIDS. Second, a Texas man made a sick and racist statement by lynching a chair, meant to symbolize Obama, from a tree in his yard. Third, according to a conservative Canadian newspaper, gays are taking over the world!
**
After an interview today on CNN's starting point in which he reiterated his belief that gay people choose to be gay, Richard Socarides took pastor Joel Osteen to task. 
**
It has been a year since the repeal of "Don't Ask, Don't Tell" and President Obama believes that the repeal has strengthened national security.
**
Video of the Day: This video actually appeared on Towleroad last night, but it's worth a second look. Check out the cast of the upcoming Pitch Perfect performing Nicki Minaj's "Starships" with random YouTubers!