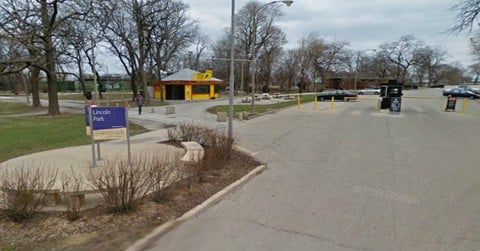 A Cook County prosecutor who has not been identified was sent to the hospital after being stabbed in Chicago's Lincoln Park while defending two men from an anti-gay attack, the Sun-Times reports:
The 32-year-old employee of the Cook County State's Attorney's office was walking by himself along the lakefront when he saw two people approach two apparently gay men and verbally assault them, state's attorney's office spokeswoman Sally Daly said.
The prosecutor yelled at the men to stop in an attempt to prevent a physical attack, Daly said. The attackers then physically attacked him.
They slashed or stabbed the prosecutor multiple times, including cutting his face, right side and arms, Daly said. Police said the victim was taken to Advocate Illinois Masonic Medical Center with "non-life-threatening injuries." He remained there Friday afternoon and State's Attorney Anita Alvarez visited him at the hospital, Daly said.
"He did lose a lot of blood," Daly said. "He is in pain but thankfully is going to be OK."
The prosecutor works in the juvenile justice bureau. A police investigation is underway.