Report: An Obama vs. a Romney Supreme Court.

GetEqual storms Values Voter Summit: "Activists walked into the conference carrying a simulated coffin, draped in a rainbow American flag, while reading anti-LGBT quotes from Tony Perkins (head of the Family Research Council, the main organizer of the event) and projecting the names and photos of young people who have taken their lives based on similar religion-based bigotry."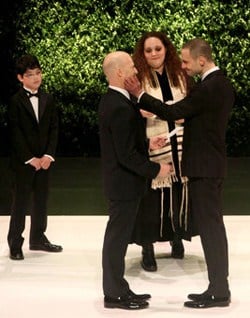 The gay Broadway wedding of Richie Jackson and Jordan Roth.

New American Idol judges Mariah Carey and Nicki Minaj will soon be ripping each other's wigs off.

The Pet Shop Boys talk to The Guardian: "We're not embarrassed to confront age," says Tennant, who is 58. "There's the paradox of making pop music when you're in your 50s. People weren't meant to be doing that originally and yet they are. Mick Jagger [used to say] we're not going to be doing Satisfaction when I'm in a wheelchair."

Gay Coral Springs, Florida couple win $10 million lottery jackpot.

Trail to begin for model accused of murdering gay Portuguese author Carlos Castro: "Seabra has admitted turning on Castro as the two vacationing natives of Portugal argued in their room at the InterContinental hotel. But he's hoping to dodge a murder conviction and win an insanity verdict by convincing jurors that he was too crazy to know that anything he'd done to bring about Castro's death was wrong — not bashing the older man on the head with the hotel room television and a wine bottle, or gouging out his testicles with a corkscrew as he lay unconscious on the carpeting."

Facebook's Winklevoss twins are backing a new social network.

New posters of Daniel Craig in Skyfall.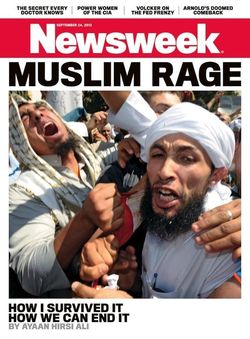 Newsweek 'Muslim Rage' cover sparks Twitter backlash.

Male model fix: Tristan Burnett.

New audio recordings implicate Robert Wagner (RJ) in Natalie Wood's drowning: "He said it appeared to him as though RJ shoved her away and she went overboard. Dennis panicked and RJ said, 'Leave her there. Teach her a lesson.' Dennis said he was very panicky that he was sitting and RJ just kept drinking and drinking. And he'd say, 'Come on, let's get her.' And he said RJ was in such a roil mood, at the point, that he then shut up and was waiting for when, when are they gonna go to her rescue, until all the sound stopped."

Report: The Boy Scouts of America provided cover for child molesters.

Mika talks about coming out: "I was scared of not being accepted by my family,' he said. 'No one in my family is gay. No one in my extended family is gay. It was a very foreign alien thing. You're scared of being judged. Then you realise there is nothing to be afraid of if you are happy. I fell in love. I lost love. I got it again. I started living my life and got to a point where I was like 'You know what, I've lived my life and never pretended to be anything else'. I'm doing this from a place of confidence and joy. So why not? Because it is important."

Lindsay Lohan on Amanda Bynes' string of recent car wrecks: "Why did I get put in jail and a nickelodeon star has had NO punishment(s) so far?"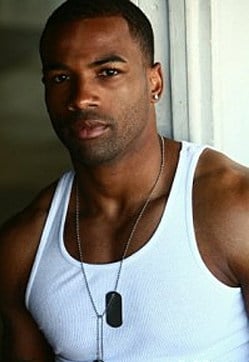 Andra Fuller talks about his role on The L.A. Complex: "When I accepted this role and what it entailed, my family and friends were like, 'Why do you want to play a gay dude?' They also wanted to know why every time a Black man is shown on TV as gay; he has to be on the down low. But they didn't look at the ramification: I'm playing a very successful down low rapper on a network television show. That's never happened before."

Politico: Democrats insist House within reach.

Dan Savage accepts Creative Arts Emmy for 'It Gets Better' project:
"To get a standing ovation from that crowd was flabbergasting … I
actually teared up and then I couldn't see to read the teleprompter and I
had to wing it."

Scientology fires back at Vanity Fair article containing allegations about Tom Cruise and the auditions for his wives: "We are writing regarding your, your editor's and reporter's shoddy journalism, religious bigotry and potential legal liability arising out of Vanity Fair's upcoming story about the Tom Cruise divorce…Significantly, while Maureen Orth was preparing her story, Vanity Fair ignored its staff and contributors who have firsthand knowledge of Mr. Cruise and of Mr. Miscavige and who would burden her storywith the truth."