[UPDATE: Turns out that the girl in the following story was very likely framed by a local cleric. Read more here.]
Here is a link to a very disturbing CNN story. It starts bad —
A Pakistani court postponed a hearing Saturday on whether to grant bail to a Christian girl accused of burning pages containing Quran verses in a case that has heightened religious tensions.

Muslim lawyers demanded she remain in jail during a tense hearing that included a shouting match with the judge. They provided a list of reasons she should be detained, including questioning whether the girl gave her lawyer the power of attorney.

A judge ordered investigators to get more details on her power of attorney, and postponed the hearing to Monday. Before Saturday, a decision was supposed to come Thursday, but was deferred so authorities could answer questions about her medical history.

"All these are the delaying tactics by the lawyers of the complainant to keep the girl in jail," said her lawyer, Tahir Naveed Choudhry.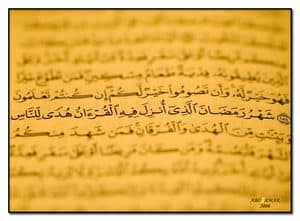 — and gets worse.
The girl, it turns out, is desperately poor — from such a backwards neighborhood that authorities can't tell if she's eleven years old, sixteen years old, or some age in between. Nobody else seems to know, either. (I get the impression the author of the CNN article thinks she's fourteen.)
Also: The girl's not being accused of burning the Qur'an pages out of some kind of anti-Islamism. She was trying to start a cooking fire, as many in her corner of the world must, with scrap paper.
Also: The only evidence that she did actually burn pages from the Qur'an come from eyewitnesses. As of yet, no physical evidence has been presented.
Also: Even if the girl actually did burn pages from the Qur'an, she wouldn't know it. She's illiterate.
Also: The girl is mentally disabled, and may have Down's Syndrome.
From CNN:
The court faces a difficult decision amid concerns that if she is released on bail, she could be at risk from Muslims angered by the allegations against her.

Choudhry, a leading member of the Christian community, said the girl is too young to stay in prison and would be safer joining her relatives, who are in hiding.

"She was crying in the jail and missing her parents," he said.
Choudhry suspects the girl's trial could take up to two years. If convicted of blasphemy, the disabled, illiterate young girl could face life in prison.
For obvious reasons, CNN hasn't named the suspected blasphemer. AFTER THE JUMP, see CNN's Reza Sayah discussing the story from Islamabad.