Chris Geidner has an excellent report on the arguments heard yesterday in Edie Windsor's case challenging DOMA that went before the U.S. Court of Appeals in New York, which concludes with this explanation of how Paul Clement, the attorney for House Republicans defending the law, used an 1885 Mormon polygamy case to argue its constitutionality: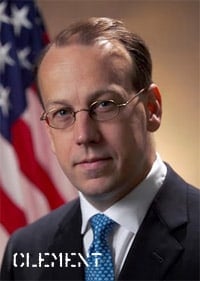 In his closing rebuttal, Clement told the court that Congress has overridden states' determinations about marriage. He gave two examples: fraud statutes and conditions placed on statehood aimed at stopping polygamy.
More than 30 years before the U.S. Constitution would be amended to prohibit voting discrimination based on sex, the Supreme Court upheld the constitutionality of a law that required those in the Utah territory to take an oath that included a statement that the male was violating bigamy or polygamy prohibitions.
The case, which cited the infamous Dred Scott Supreme Court decision declaring that slaves were not citizens under the U.S. Constitution as evidence of governmental powers in the territories, was mentioned by Clement. It's the case, he told Judge Chester Straub, a Clinton appointee to the bench, where the Supreme Court referenced the "traditional understanding" of marriage.
The 1885 case takes a hard line on the role of marriage in the post-Civil War nation, in reference to the practice of polygamy in the Utah territory.
The court wrote that "no legislation can be supposed more wholesome and necessary in the founding of a free, self-governing commonwealth … than that which seeks to establish it on the basis of the idea of the family [is] consisting in and springing from the union for life of one man and one woman in the holy estate of matrimony."
That definition of marriage, the court wrote in 1885, is "the sure foundation of all that is stable and noble in our civilization; the best guaranty of that reverent morality which is the source of all beneficent progress in social and political improvement."
Read Geidner's full report here.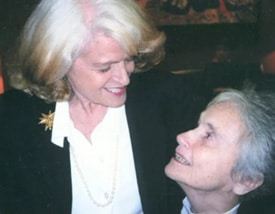 Chris Johnson has more at the Washington Blade:
Paul Clement, a former U.S. solicitor general under the Bush administration, claimed before a federal appeals court that Edith Windsor doesn't have a case because she married in Canada and her spouse, Thea Spyer, died in 2009 — two years before New York legalized same-sex marriage.
"The critical question isn't 2012, the critical question is 2009," Clement said.
Clement added that the issue of whether the marriage is sufficient for a challenge against DOMA should be brought to certification before the New York Court of Appeals, the highest state court in New York.
James Esseks, director of the ACLU's Lesbian Gay Bisexual and Transgender Project, told the Blade after the oral arguments that Clement was "grasping at straws" when making these claims.