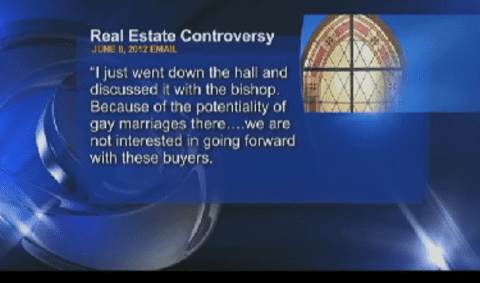 Back in July Andrew posted about James Fairbanks and Alain Beret, married business partners from Sutton, Massachusetts, who were blocked by the Diocese of Worcester from buying an estate after Monsignor Thomas Sullivan found out that gay weddings might eventually be held on the property.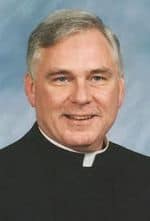 Fairbanks and Beret are now filing suit, the Boston Globe reports:
Beret, 59, and Fairbanks, 57, plan to file a lawsuit Monday morning in Worcester Superior Court against Sullivan, the bishop, the church's real estate agent, and the nonprofit retreat center, the House of Affirmation, alleging they discriminated against Beret and Fairbanks on the basis of sexual orientation in the course of a real estate negotiation, violating state law.
"I have lived quietly in the mainstream for nearly 60 years, and I expected to continue that," Beret said in an interview yesterday. "But I will not continue that at the expense of my dignity."
Sullivan, in a phone interview yesterday, said he did not even know Fairbanks and Beret were gay, and that his e-mail was taken out of context. The talks fizzled, he said, because the men could not secure financing for their first offer, and their second offer was unacceptable to the church.