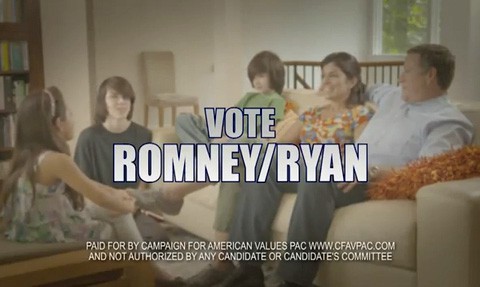 Mother Jones reports that a jewelry company owner named Tim Horner is funding Gary Bauer's anti-gay Super-PAC, the one behind the recent (laughably-acted) ad which claimed Obama is "forcing" gay marriage on America.
Mother Jones' Adam Serwer writes:
Incorporation papers, however, identify the director of Corporate Land Management Inc. as Tim Horner. Horner is also the president of Premier Designs Inc., a jewelry company started by his parents that touts its philanthropy on behalf of Christian causes. The address for Corporate Land Management listed in records filed with the Federal Election Commission is the same as Premier Designs'. Horner has personally given almost $50,000 to Republican candidates and causes over the years, and he's been a regular benefactor of Bauer's, according to FEC records.
In addition to the Campaign for American Values, Bauer runs a PAC called the Campaign for Working Families, to which Horner has donated $29,500 since 2004. Horner also donated $1,000 to Bauer's ill-fated run for the Republican presidential nomination in 2000. Mother Jones' calls to Premier Designs Inc. went unreturned.
Watch the ad (which currently has 464 likes, and 33,803 dislikes) if you haven't seen it, AFTER THE JUMP…