Here's the gay Republican response to Barney Frank's statement yesterday doubling down on his "Uncle Tom" remarks.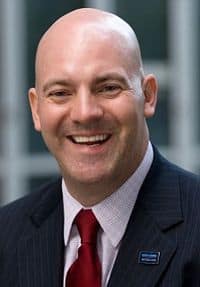 Log Cabin Republican executive director R Clarke Cooper responded:
"Congressman Frank, of all people, should understand the importance of perseverance when working within a party to achieve change – after all, it was not so long ago his party was indifferent at best when it came to respecting gay families. Leaders committed to LGBT equality know that every victory our community has achieved has required bipartisan advocacy and bipartisan votes, and winning support from Republicans will only be more important in the days ahead. Come January, Republicans will maintain a majority in the House and likely secure a majority in the Senate. Without Log Cabin Republicans working with fellow conservatives, LGBT Americans would be left without a credible voice within the GOP. Barney Frank's denial of Log Cabin Republicans success, particularly on 'Don't Ask, Don't Tell' repeal and the freedom to marry in New York, is sad but unsurprising. It is time for him to pass on the baton to leaders better suited to a world where equality is not a partisan issue."
GOProud executive director Jimmy LaSalvia:
"I don't give two shits what that asshole thinks about GOProud. We don't represent him. We represent gay conservatives and our allies. I'll just be glad to see him out of office because his policies have hurt our country. [Frank is an ] embarrassment to the gay community."