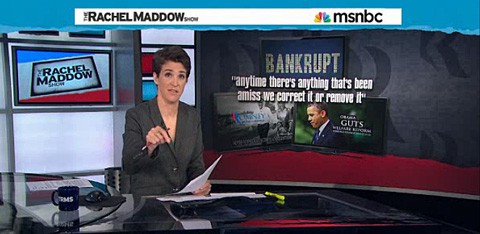 Last night Rachel Maddow took a look at a CNN interview with Romney in which he was asked if he played "fast and loose" with the facts in his advertising and interviews.
Answered Romney: "We've been absolutely spot on. And anytime there's been anything that's been amiss we correct it or remove it."
Well, last night Rachel Maddow blew that claim out of the water.
Watch, AFTER THE JUMP…
Visit NBCNews.com for breaking news, world news, and news about the economy