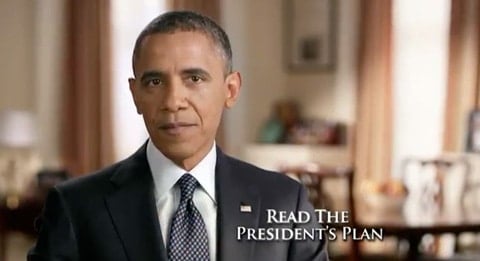 A new ad from the Obama campaign that will air in New Hampshire, Virginia, Florida, Ohio, Iowa, Nevada and Colorado, calls for "a new economic patriotism," the WSJ reports:
Mr. Obama argues in the spot that the economy was in crisis when he took office but is now continuing to recover. He lays out his promises, detailed in his Democratic convention speech, to create more manufacturing jobs and focus on energy, education and the deficit if elected to a second term.
 "If I could sit down with you, in your living room or around the kitchen table, here's what I'd say."
Watch, AFTER THE JUMP…