A 44-year-old man from the Bronx has been arrested for a gay-bashing razor blade attack that took place last week at a McDonald's in New York's West Village known for its outbreaks of violence. The man arrested reportedly became enraged when the victim's girlfriend, who is transgender, tried to use the women's bathroom.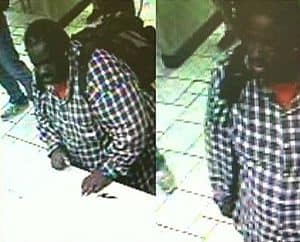 The NY Daily News reports:
Keith Patron, 44, of Morrisania, was charged Monday with assault as hate crime, police said.
The attack occurred about 7 p.m. Wednesday at the W. Third St.
McDonald's that has been the site of three other assaults, including one
other gay bashing, over the last 18 months.
Police said the latest violence erupted when the slasher began an
expletive-laced taunt of the victim's partner, Jalisa Griffen, 22, who
was waiting to use the women's bathroom.
"The guy started calling us f——, saying he can't stand gay
people,'' Griffen said. "The insults were directed directly at me. My
boyfriend said, 'This is my girl.'"
The victim got angry, telling the suspect, "You see, that's how people get into trouble,'' a police source said.
Patron attacked the couple after they left the restaurant.