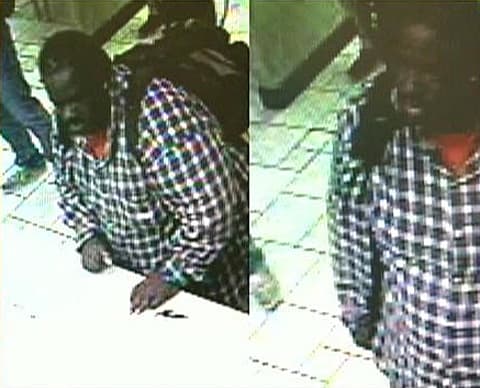 Police are searching for a man seen above on surveillance footage in a McDonald's in Manhattan's Greenwich Village, MyFoxNY reports:
Police say a 22-year-old man was attacked with a razor blade inside the restaurant on West 3rd Street on Wednesday evening. Police say the suspect made anti-gay remarks to the victim at about 7 p.m.  It turned physical and then the suspect took out a blade.
He slashed the victim in the face, back, neck and elbow before running away. The victim was taken to Bellevue Hospital and required multiple stitches for his injuries.
The suspect is black, 35-40 years old, 5'9" to 5'10" and weighs between 300-350 pounds. Anyone with information about the incident is asked to call Crime Stoppers hotline at 800-577-TIPS.  Police say that all calls will be kept confidential.
This particular McDonald's has been the site of many problems and fights. In March there was a plan to add off-duty police officers at the location.
This is also the McDonald's where Damian Furtch, a gay waiter, was brutally assaulted in March of 2011.