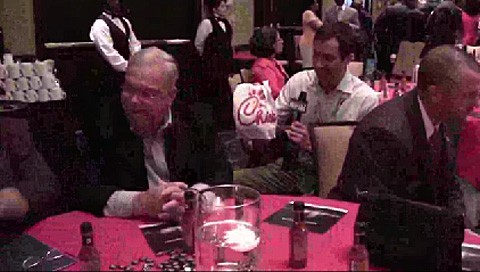 A couple of bored Boston Herald reporters wanted to put Boston Mayor Thomas Menino's famed stance opposing Chick-fil-A to the test and shoved a hatechicken sandwich in his face to see if he would bite it.
Said Menino: "No Chick-fil-A for me. You want to make fun of the issue oof division? I'm not there."
Watch, AFTER THE JUMP…
As you may recall, Menino wrote a letter to Chick-fil-A COO Dan Cathy asking him to "back out" of plans to open a restaurant in Boston.
Video may take a few seconds to load…