Last week, it was reported that Michele Bachmann's lead in the race to hold on to her seat in Congress had shrunk to two points: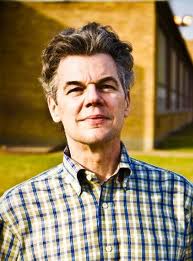 Independent voters have swung against her by nearly 20 points in just two months, from a 4 percent advantage to a 15 point disadvantage. The internal poll, conducted by Democratic pollsters Greenberg Quinlan Rosner at the behest of Democrat Jim Graves' campaign and shared with Salon, shows that Bachmann's favorability rating has tumbled since their last survey in mid-June, and finds Graves gaining ground with independents as his name recognition grows.
Overall, the poll shows Bachmann leading Graves 48-46 percent, within the margin of error.
Michelangelo Signorile interviewed Graves on his radio show last week about, among other things, his support for marriage equality:
"My stand is, I've been for 39 years in a loving and committed relationship," he said. "I'm very fortunate. It's been the best thing in my life and, by gosh, everybody in America has the same rights under the law and everyone should be able to marry who they want to, when they want to. As far as what churches want to do, or synagogues, again, I believe in separation of church and state. I don't care what the Catholic Church wants to do. I happen to be born a Catholic. But under the law everybody has the same rights and I believe very strongly in dignity and respect for everybody."
Listen to Signorile's full interview at HuffPost.