Serbian MP Dragan "Palma" Marković says that the Belgrade Pride Parade
meant to be held on October 6 has been cancelled for "security
reasons," which is a euphemism for "institutionalized homophobia".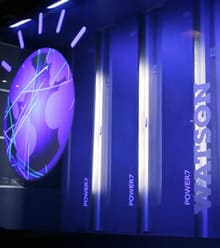 IBM's super computer Watson may soon enter the virtual cloud to answer all of mankind's many, many questions. Well, that's the plan, at least.

Adam Lambert opens up about his work with Marylanders for Marriage Equality: "I hear a lot of arguments against [marriage], where [activists] say, 'We
should be focusing on economic issues and not human rights issues, for
the election.' There's some value in that. But I also think, 'You know
what? This is an economic issue for gay people. We should have
the same right as a straight couple to have a tax exemption…"

Dutch teen and her family escorted to undisclosed location after a viral Facebook invite brings 30,000 to her sweet sixteen.

Expect more questions about Mitt Romney's 2011 tax returns, because the Democrats already smell manipulation, like the under valuing of charitable donations to maintain tax levels.

Lady Gaga's a busy lady, but she recently took time for her number one fan.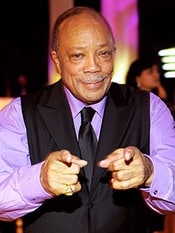 Legendary music producer Quincy Jones thinks rumors about his sexuality are absolutely ridiculous: "Man, this is the biggest age of haters I have ever seen in my life.
I've been called a blonde-lover, a pedophile, gay, everything. I don't
care, man. Imagine my daughter being engaged to Tupac and me trying to
make love to him? And I'm not into no men, man. I'm a hard-core lesbian.
Are you kidding? All my life, all my life."

Get your tickets now: Todd "legitimate rape" Akin and Newt "Cry Baby" Gingrich are going to campaign together for Akin's senate campaign in Missouri.

Juvenile fashion icon Tavi Gevinson and James Franco bonded over being both freaks and geeks. "I did meet James Franco once and I said I was a big fan of Freaks and Geeks
and he was like, 'So are you a freak or a geek?' And I was like, 'I'm
kind of both' and probably went into my life story, which he probably
didn't care about, and he was like, 'Yeah I feel like I'm both too
sometimes.'"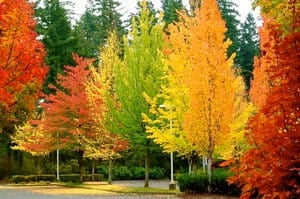 Celebrate Autumn by making some apple bread.

From UrbanFaith.com: "Brian Hughes is conflicted about the president's gay marriage stance as
well, but as an employee at the local GM plant, he gives Obama credit
for saving hundreds of jobs in the area."

New York police plan to arrest a man who was mauled by a tiger after climbing over a fence at the Bronx Zoo. The man says he wanted "to be one with the tiger," but the zoo says he was trespassing.