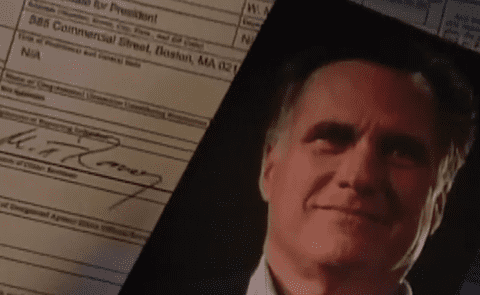 The release of Mitt Romney's 2011 tax return provides Democrats with plenty of material to use in their efforts to raise red flags about Romney's economic ethics. Among the details found in the documents and included in a new Obama campaign video called "What else is he hiding?": Romney has "substantial investments" in a Chinese oil company, owns stock in a Russian oil company and is "betting against the dollar" by investing in foreign currencies or "stashing" funds around the globe in "notorious tax havens".
The narrator also takes on Romney for limiting the number of financial statements he's willing to release. Even his father, the viewer is reminded, released 12 years of tax returns.
Watch the advert AFTER THE JUMP.