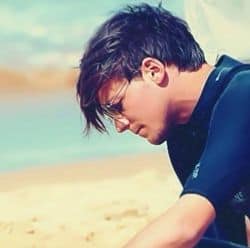 One Direction's Louis Tomlinson lashed out over Twitter after a follower brought up a nickname ("Larry Stylinson") that fans have created suggesting he's in a gay relationship with bandmate Harry Styles.
Said the follower: "Funny that no matter what happens they will never deny Larry."
Tweeted Tomlinson: "Hows this , Larry is the biggest load of bullsh*t I've ever heard. I'm happy why can't you accept that." Adding: "Still months on reading ridiculous conspiracy theories.It's upsetting that I have to read them daily. Thank god for the lovely people on here"