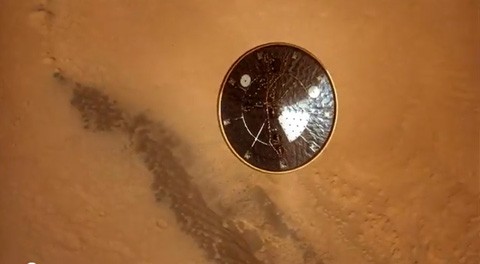 Those of you who have been fascinated by the arrival in August of the Curiosity probe to the surface of Mars, have likely seen something like this video before, but you have never seen it like this.
Producer Bard Canning spent four weeks enhancing it:
Ultra-resolution, smooth-motion, detail-enhanced, color-corrected, interpolated from the original 4 frames per second to 30 frames per second. This video plays real-time at the speed that Curiosity descended to the surface of Mars on August 6, 2012.
Check it out, AFTER THE JUMP…
And the original is here.