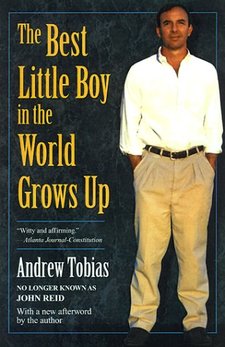 President Obama regularly cites small donors as an integral part of his 2008 campaign success. And, yes, nearly half of his political donations come in the form of $5 or $10 gifts, but the other half, as The New York Times reports today, comes from deep-pocketed donors hoping to see the commander-in-chief stay in the White House.
"All told, Mr. Obama's top 'bundlers' — people who gather checks from friends and business associates — raised or gave at least $200 million for Mr. Obama's re-election bid and the Democratic National Committee through the end of May, close to half of the total up to that point," writes Nicholas Confessore.
At the top of the list of most efficient, productive Obama fundraisers is openly gay author and Democratic National Committee treasurer Andrew Tobias, who helped rake in more dough than any other bundler during the 2011 and 2012 seasons so far, thanks in part to his connections to gay donors.
But documents obtained by the Times only reveal a small portion of Obama's big money donors.
Mr. Obama's publicly disclosed categories stop at the $500,000-and-up level, however. The internal documents show that at least 60 individuals and couples reside in an even more elite club, having raised more than $1 million for Mr. Obama and the party.

They include Frank White Jr., a technology entrepreneur who has raised $2.3 million for Mr. Obama's re-election campaign; Anna Wintour, the editor of Vogue, who has raised $2.7 million; Robert Wolf, a former executive at UBS Americas, the banking company, who has raised about $1.3 million; and Reshma Saujani, a lawyer who is running for New York City public advocate next year and is active among young larger donors, who has raised about $1 million.
Of all the hundreds of bundlers flung from coast-to-coast, Confessore points out that 260 of them did not raise money for Obama during his 2008 race against Hillary Clinton.