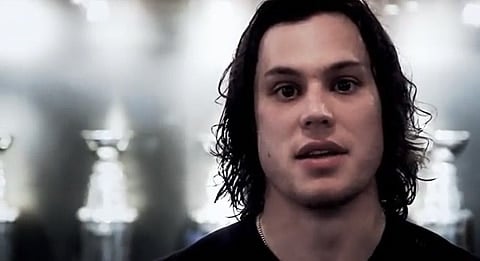 NHL forward Ryan Jones shows his support for LGBT athletes in a new promo for the You Can Play Project, which seeks to combat homophobia in sports.
There are currently no out hockey players in the NHL.
Said Jones: "I don't think it (one's sexual orientation) would change a thing in the locker room. We have guys from all over the world, of different races and sexuality (and it) would be no different. If a player can help the team and is a good person, who they choose as a partner is irrelevant. I participated in the You Can Play Project to honour a friend and member of 'the brotherhood', Brendan Burke, but most importantly because I believe in equality. You Can Play is doing ground breaking work in athletics. LGBT athletes are out there, and for a long time it was something that was pushed to the background. It's important for people to be able to live 'openly' no matter what their sexual orientation is and You Can Play is fighting for that."
Watch, AFTER THE JUMP…