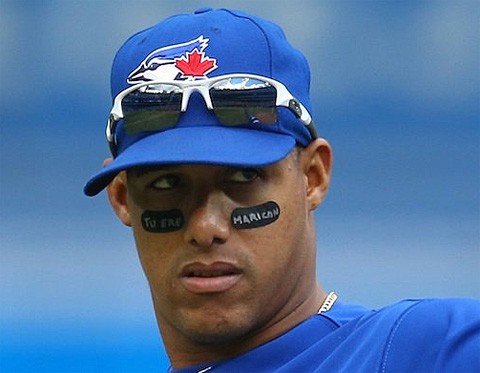 Toronto Blue Jays player Yunel Escobar, who took the field over the weekend with "Tu Ere Maricon" ("You are a faggot") painted in his eye black, will face a three game suspension and donate his lost salary to anti-defamation group GLAAD, and You Can Play, an organization dedicated to combating homophobia in sports.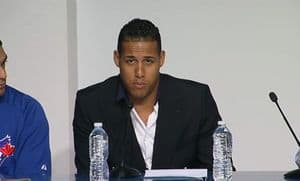 He will also undergo sensitivity training.
Said Escobar at a press conference this afternoon, through a translator: "I don't have anything against homosexuals. I have friends that are gay…It's just something that's been said amongst the Latinos. It's not something that's meant to be offensive."
If archived video becomes available of the presser, I'll be posting it later.
The Blue Jays released a statement: "The Blue Jays want to reaffirm that discrimination of any kind will not be tolerated. The club looks forward to supporting the efforts of You Can Play and GLAAD to help promote education for players and fans alike and to help keep language like this out of the game and society."
Said GLAAD President Herndon Graddick: "Today's actions show that MLB and the Toronto Blue Jays are committed to creating an environment that all fans and families can enjoy, not a place where discriminatory language and anti-gay attitudes are accepted."
Developing…