Paul Ryan blames anti-American Muslim protests on defense cuts he voted for.

Nate Silver looks at which Swing States could put Obama or Romney over the top.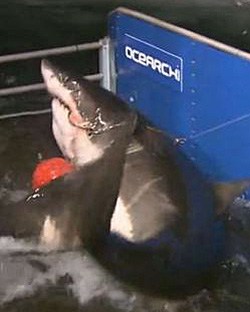 First-ever tagging and release of a Great White Shark off Cape Cod.

Judge orders French tabloid to hand over all partially nude photos of Prince William and Kate.

Seattle Times launches social media campaign to approve Referendum 74.

Pennsylvania Supreme Court casts doubt on voter ID law: "In a 4-2 ruling, the justices ordered the lower court to block the law unless Pennsylvania can prove it is currently providing 'liberal access' to photo identification cards and that there 'will be no voter disenfranchisement' on Election Day."

NYC's Ali Forney Center for homeless LGBT youth is up for a $25,000 grant from Chase Community Giving, which you can help it get by voting.

Will 'inadvertant gay icon' Brett Lawrie have anything to say about his teammate Yunel Escobar's anti-gay slur?

Zac Efron wears a menagerie for Black Book.

Curiosity rover captures partial solar eclipse on Mars.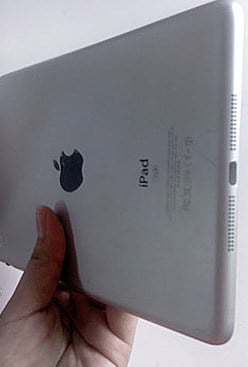 The first real pic of the iPad Mini?

Chinese university creates firestorm after publishing pamphlet calling homosexuality a "sexual deviance": "According to China Daily, the booklet reads in part, 'Because homosexuals are not accepted by prevailing social customs and moral standards, they tend to be anti-social and eccentric.' It also urges parents to keep their children away from such transgressions by providing a 'good social environment.'"

Romney tries appealing to women, unveils "Dear Daughter" ad.

The Moskovsky District Court in St. Petersburg to hear complaints filed against Madonna, on October 11: "The plaintiffs seek 333 million rubles ($10.87 million) in damages. Madonna, who held a concert in St. Petersburg as part of her controversial MDNA tour, urged local residents to be friendlier to the LGBT community during her performance."

Raymond Chan, the first out Hong Kong lawmaker, seeks marriage equality: "He said he plans to use the four-year term of the 70-seat assembly to push for full democracy and the legalization of same-sex marriage in the socially conservative southern Chinese city. 'If I can't fight for my own rights, how can I help the oppressed and the underdogs?'"

Joseph Gordon-Levitt does Flaunt magazine.

Kellan Lutz has no problem changing his clothes on the beach.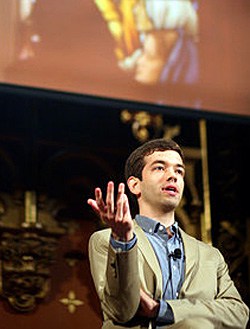 The NYT profiles Matthew Vines, maker of this amazing video, who is trying to reeducate the world about Christianity and gays: "It is simply a fact that the Bible does not discuss or condemn loving, gay relationships," said Mr. Vines, eating an omelet at Tom's Restaurant in Brooklyn the day after his church appearance. "The point is that these texts have a meaning, and the traditional reading of them is wrong. It is incorrect — biblically, historically, linguistically."

Dragonette reveals video for "Live in This City".

Gay UK couple sure B&B owner for refusing them double room.

Male bodybuilder from Melbourne posed as a woman and blackmailed men
into performing sex acts online to finance his protein habit, court hears: "Posing
as a 'sexually available' young woman on internet video chat sites,
Shawn Rye, 23, lured men from Australia, Britain, the USA and Canada,
into performing sexual acts which he recorded and threatened to post to
gay websites unless they paid him between $100 and $500. At a County
Court hearing in Melbourne on Thursday, September 13, Rye pleaded guilty
to 47 counts of blackmail over a six-month period last year."