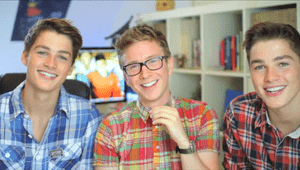 BY SAM GREISMAN
A look back at today's top stories
ELECTION 2012
A week away from the first of the presidential debates and good news for the Obama campaign as the President has opened up big leads in several swing states. What's behind the recent Obama surge? Jon Stewart says Obama has Romney himself to thank. 
How is Romney trying to turn the tide? By portraying himself as a compassionate conservative.
The GOP in general isn't doing Romney any favors right now. What with Scott Brown's staffer's racist comments, now being denounced by the Cherokee Nation Chief, and this bout of insanity from Allen West, Republicans seem to be struggling to keep from shooting themselves in the foot lately. 
Conan O'Brien usually stays away from political statements, but after Elizabeth Hasselbeck asked some rather ridiculous questions when she had Obama on The View, O'Brien couldn't stop himself from laying into her. 
**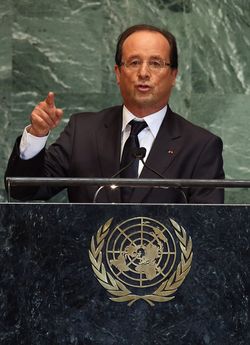 INTERNATIONAL
French
President Francois Hollande spoke in front of the UN General Assembly
yesterday and made historic comments about gay rights. Hollande called
on the body to reject the criminalization of homosexuality worldwide. Amen!A Hong Kong billionaire is really not pleased that his daughter is a lesbian. So much so that he has offered $65 million to any man that can win her heart. Any takers?
**
GAY FUN
Gay slang can be a little confusing, lucky for twin british YouTube sensations Jack and Finn there is Tyler Oakley to teach them. Aren't the twins just the cutest things you've ever seen?
Speaking of gays and internet videos, check out episode 5 of "The Outs", a web series about gay life in New York City. 
**
ENTERTAINMENT
Are you an Adam Lambert fan? Check out his performance last night at a benefit for Marriage Equality in Maryland. He also had some pretty powerful words about Maryland's referendum on the state's Civil Marriage Protection Act. 
Madonna made waves yesterday when she said Obama was a Black Muslim. Now she says she was being ironic. Not totally sure she knows what that means. Also take a listen to Rihanna's new single "Diamonds"!
VIDEOS OF THE DAY
Check out this potential Dad of the Year giving his son's best friend a trip into space! If that doesn't put a smile on your face, then check out this cure for depression.