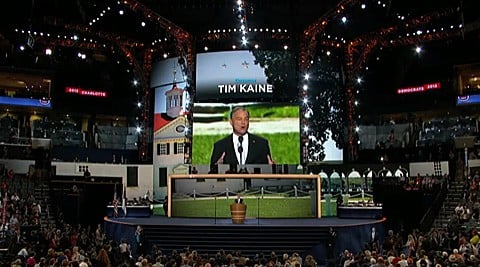 The DNC is currently streaming the Democratic National Committee live on YouTube.
Among those speaking this evening: Rep. Barbara Lee (D-Oakland), Newark Mayor Cory Booker, retired Lt. Gen. Claudia Kennedy, North Carolina Gov. Bev Perdue, Senate Majority Leader Harry Reid (D-Nevada), Openly gay Rep. Jared Polis, HHS Kathleen Sebeilus, The Honorable Julián Castro, Mayor of San Antonio, Texas, First Lady Michelle Obama, First Lady of the United States.
Watch, AFTER THE JUMP…
YouTube stream here.