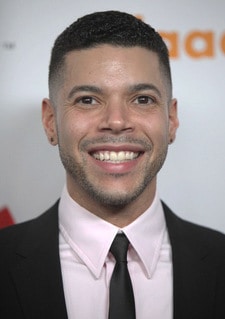 GLAAD today announced that actor Wilson Cruz, best known for his groundbreaking role as out teen Rickie Vasquez on My So-Called Life, is joining their team as a strategic giving officer.
Pointing out that GLAAD has "combatted anti-LGBT images in the media and changed the national conversation about LGBT people," Cruz said "GLAAD is also using its media expertise to create a culture that is accepting and safe for all young people" and that he is "proud and excited to grow this culture-changing work."
Herndon Graddick, GLAAD's president, celebrated Cruz's role in expanding positive portrayals of LGBT people on television.
"His work in film and television, as well as his commitment to supporting local and national LGBT organizations exemplifies GLAAD's mission to move LGBT equality forward," said Graddick.
AFTER THE JUMP, a 2010 GLAAD interview in which Cruz discusses his decision to be true to himself on stage and off. Oh, I've also included that iconic My So-Called Life dance scene featuring Rickie and Delia Fisher, the girl who was heartbroken when Rickie came out. Eat your heart out, Brian Krakow!