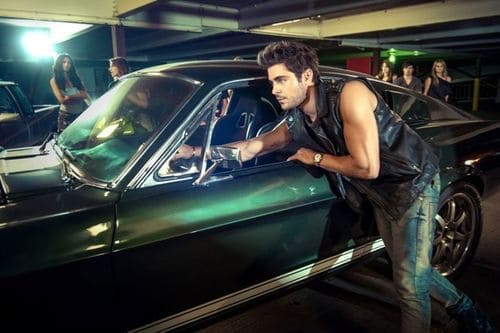 (image from a recent ad campaign for John John denim)
Zac Efron gives an interview to The Advocate in which he talks about his gay following and the roles he'll play in the future:
I'd never take a role just for the sake of playing gay, but I'm always looking for a role that's challenging, different, and entails some risk, so there's no doubt in my mind that one of those characters will be gay at some point in the future. It's always interesting to delve into unexplored territory, and that would be a new avenue for me. I definitely wouldn't be afraid.
Efron also talks about the Details interview for which he received much praise from our readers when he said, "Honestly, if the worst he can say about me is that I'm gay, then I think I'll be fine. I can handle it."
Added Efron in reflection: "I don't like to live in fear about things like rumors and backlash to begin with — that's the way I was raised — but I just can't see what's so wrong about being gay."