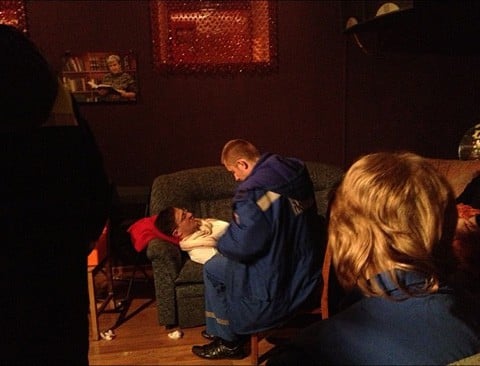 What sounds like a horrific scene took place in Moscow yesterday at the 7Freedays club where approximately 50 people were celebrating "Coming Out Day." 7freedays calls itself the "first gl [gay and lesbian]-friendly bar in Russia."
Unidentified police officials told Life News that the attackers were dressed in dark clothes and medical masks and that many of them had shaved heads. A witness in the club at the time of the raid told the tabloid that the men threw acid on him. Other witnesses said the group struck club-goers repeatedly over the course of five to six minutes, turned over tables and threw bottles, then fled.
Earlier this week, nationalist Orthodox organization the People's Council called for the closure of all gay clubs in Moscow as part of an effort to prohibit the "promotion of homosexuality."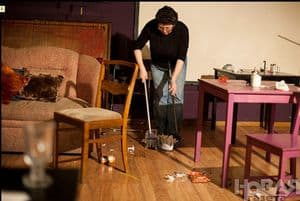 Three were hospitalized following the chaotic struggle, RIA Novosti reports:
About 20 masked attackers burst into the 7freedays club, where people were celebrating "coming out day," Andrei Obolensky, the event's organizer, told RIA Novosti.
"They pulled a gun on the bouncers as they entered the club. Then they shouted 'You wanted a show?'" Obolensky told RIA Novosti. "People were bleeding; they had been hit in the head with bottles."
Two of the three people hospitalized for the injuries they sustained in the attack have now been released from hospital. One girl, who suffered a serious eye injury, is still being treated.
Here's a slideshow of some of the damage.
Watch a Russian news report on the attack, AFTER THE JUMP…
St. Petersburg and several other Russian cities have recently passed laws banning "gay propaganda" and promotion of homosexuality. A similar ban is under consideration in Moscow.