America's Next Top Model is heading into its 20th season, and adding men to the show, Andy Dehnart reports: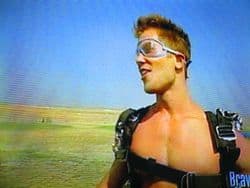 The CW has renewed America's Next Top Model for a 20th season, and the show is once again undergoing a major shift: it's adding male contestants, who will live in the same house with the women.
In a press release, The CW said that "viewers will continue to have a direct impact on the competition by voting for their favorite models though social media, helping decide who gets eliminated." The release said nothing about the show's new judges, however, so it's not clear if the same panel will return.
They did this in 2004. It was called Manhunt, remember?