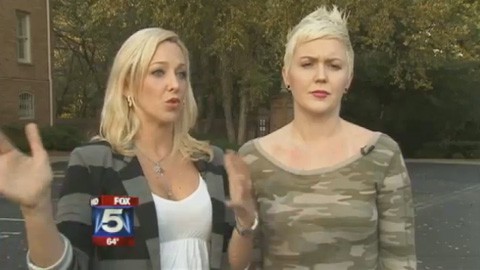 A lesbian couple says they were attacked by a couple of men during Atlanta Pride over the weekend, FOX5 reports:
Kathryn Katalinich and Brooke Creef tell FOX 5 News that the attack was disturbing by its very nature and its timing.
They say that two men targeted the couple early Saturday outside a popular Atlanta hotel because of their sexual orientation. They said the men grabbed and pushed them to the ground. The men ran after the couple say they started to scream for help.
They are hoping surveillance video from the hotel will help investigators find the two men.
Watch, AFTER THE JUMP…