Brat Pitt has pledged a $100,000 matching donation challenge to fight for same-sex marriage ballot measures in the four states that have them this November. Pitt makes the offer in a fundraising letter from the Human Rights Campaign: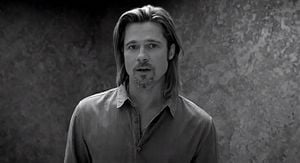 It's unbelievable to me that people's lives and relationships are literally being voted on in a matter of days.
In Maine, Maryland, Minnesota and Washington, voters will go to the polls to decide if gay and lesbian couples – our friends and neighbors – are worthy of the same protections as everyone else.
But that's the system we have and I'm not going to back down from the fight for loving and committed couples to have the ability to marry. Especially when groups like the Human Rights Campaign are fighting these battles day-in and day-out.
So, here's what I'm going to do. If you make a contribution to these ballot measure campaigns in the next 24 hours, I'll double it – every dollar of the way, up to $100,000.
This is our last chance to make a difference. If you're like me, you don't want to have to ask yourself on the day after the election, what else could I have done?
Every person's right to life, liberty, and the pursuit of happiness is enshrined in our country's Declaration of Independence, but powerful, well-funded groups are flooding the airwaves with lies trying to take away those rights from certain people… and we can't stand for it.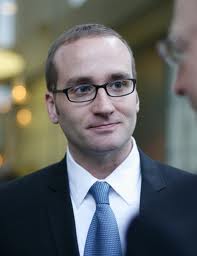 The L.A. Times reports that the contribution is a "rare political donation" from Pitt:
His involvement in the four current state ballot measures stems from his past work with Human Rights Campaign President Chad Griffin, who sits on the board of Pitt's nonprofit housing foundation in New Orleans.
Gay marriage advocates are hoping the actor's backing will provide a last-minute jolt of energy as they seek to achieve a historic victory next week over opponents of same-sex marriage, who have consistently prevailed at the ballot box.
The ballot measures in Maine, Maryland and Washington seek to legalize gay marriage, while the Minnesota initiative would ban same-sex marriage. The Human Rights Campaign has already donated $5 million to the state campaigns. Pitt's donation will be split evenly among them, and organizers hope it will spur more giving.
"There's not one of our campaigns that doesn't have additional needs," Griffin said. "Getting an email from Brad is something that gets people's attention at a time when everyone's inbox is incredibly crowded."