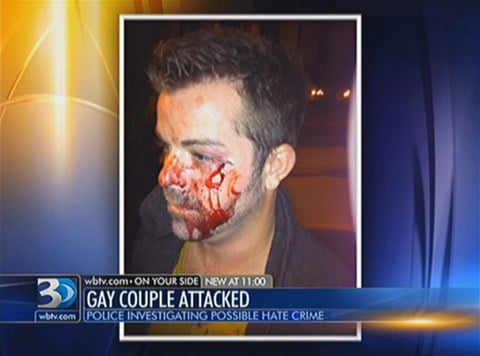 A gay Charlotte couple was attacked on the street in Asheville, North Carolina, WBTV reports:
Mark Little and his partner, Dustin Martin, visited Asheville a few weekends ago. The couple say they were walking down the street when people in a passing car began harassing them. Little told WBTV, when they asked the people to stop, a passenger jumped from the car and attacked them. Little says he and his partner are concerned police aren't taking the crime seriously.
North Carolina's hate crimes law does not cover sexual orientation.
Watch, AFTER THE JUMP…
Video may take a few moments to load…