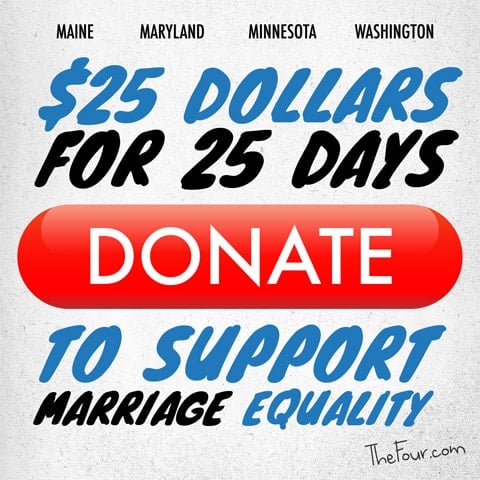 Today, we're joining with The Four in an effort to raise money for the campaigns to approve marriage equality in Maine, Maryland, and Washington, and to fight the anti-gay amendment in Minnesota.
It's 25 days until the election.
This November, there are four states with marriage on the ballot and we have a chance to win them all, if there is enough money to match our opposition dollar for dollar. To make it simple, we've created a way for you to donate to the pro-equality groups in all four states  – all at once. However much you like — split any way you like. Election Day is right around the corner — every dollar counts.
Please click HERE to help and donate what you can.