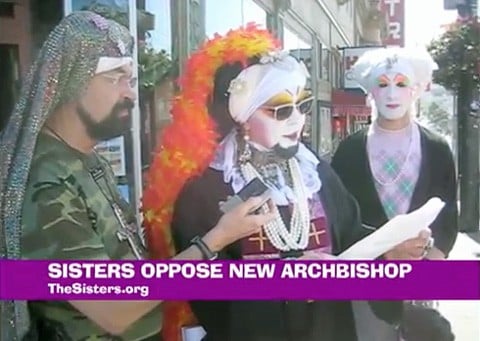 Protests were held (photos here) on Thursday as the Catholic Church installed drunk-driving Prop 8 architect Salvatore Cordileone as Archbishop of San Francisco. After giving a sermon, Cordileone, joked about his DUI, to which he pleaded guilty this week, Reuters reports: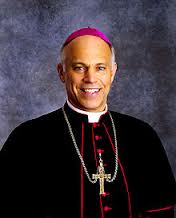 "God has always had a way of putting me in my place," he said. "With the last episode in my life, God has outdone Himself."
Cordileone spent about 11 hours in a San Diego jail cell in August after he was arrested on suspicion of drunken driving. On Monday, he pleaded guilty to driving with alcohol in his system, said Gina Coburn, spokeswoman for the San Diego City Attorney. Cordileone has been particularly outspoken in Church opposition to same-sex matrimony as chairman of the U.S. Conference of Catholic Bishops Subcommittee for the Promotion and Defense of Marriage, a role that has put him at odds with many Bay Area Catholics.
He also led Church support for the 2008 voter-approved California state constitutional amendment, Proposition 8, that banned gay marriage.
Watch the Sisters of Perpetual Indulgence make a statement this week, AFTER THE JUMP…