French marriage equality bill coming October 31.

Pro-life Republican Congressman and doctor pressured mistress to have an abortion.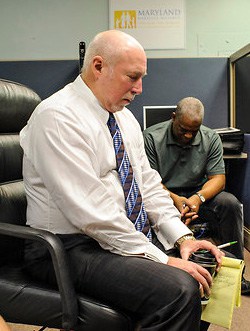 The NYT profiles Frank Schubert, the anti-gay activist and Prop 8 mastermind who's running the fight state-by-state against the marriage equality ballot measures this November.

911 called after Lindsay and Dina Lohan brawl in limo on Long Island.

National Coming Out Day is tomorrow: 30 LGB athletes who came out in the past year.

Obama on his debate: "I think it's fair to say I was just too polite."

Judith Light does Dallas.

Chris Hemsworth on shirtlessness: "It's funny, you have one scene in the movie where you have your shirt off, then you do a press tour and it's like, 'So you spend the whole time in the film with your shirt off.' It was all of 10 seconds. So it can overshadow things. It is what it is, and that was what that character called for. But no, there's no complaint about it. It becomes a challenge because you then have to be smart about what you pick after that; you want to show range."

Lady Gaga awarded LennonOno Grant for Peace: "I will be donating this grant to the Elton John AIDS foundation and I will be working closely with them to ensure that the money goes specifically to those orphans and disadvantaged youth in America born with HIV or AIDS."

Hitchock's new movie poster is retro-tastic!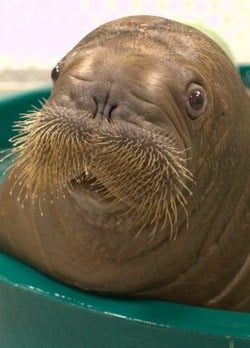 Mitik: Orphaned walrus finds a home in NYC. Here's video.

IRA hero Michael Collins might have been gay, says David Norris: "If Michael Collins was gay or bisexual – so what? Who cares? It shouldn't matter as it is just a neutral fact. It certainly isn't a slur, and the vast majority of the Irish people no longer regard it as such."

Mission launched to improve LGBT lives at work in India.

Brian Sims, who will become the first openly gay LGBT State Legislator of the 128th district in Philadelphia, talks to West Virginia University about coming out: "My team had 118 guys on the football team. Every single one of them wanted to come find some private time with me to ask how I was doing and let me know that they were okay with it."

Gay Miami strip club Swinging Richards wins victory against the city: "The city council of North Miami Beach has voted unanimously to grandfather in nude dancing for Swinging Richard's and the two straight clubs involved in the brouhaha, Dean's Gold and G5."

After Karl Rove's group pours money into Wisconsin Senate race, Pro-lesbian Super PAC LPAC announces a $50,000 match for Tammy Baldwin good for the next 48 hours.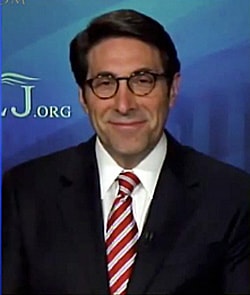 Christian legal group founded by Pat Robertson fires James Henderson, a senior counsel, one day after reports surfaced on the Internet that he may have had romantic relationships with young men.

Serial killer of gay men launches new appeal in the UK: "Serial killer Peter Moore, who murdered several gay men in 1995, is to appeal his life sentence at the Court of Appeal in London. Between September and December 1995, he stabbed to death and mutilated four men for his own sexual gratification."

Brian and Gavern want to return from exile in Ireland and rebuild their lives.

Peaches Geldof speaks out for marriage equality in The Independent: "For a country and culture that declares ourselves so progressive, our governments, citizens and, of course, our churches, can be small-minded bigots at the best of times. One day we'll look back on the gay marriage ban as we look back on historical events like apartheid. Because in the end, that's what it is, pointless, futile segregation. I long for the day when we break free of this Orwellian ridiculousness, a nation of dictating pigs, where 'all animals are equal, but some are more equal than others'."