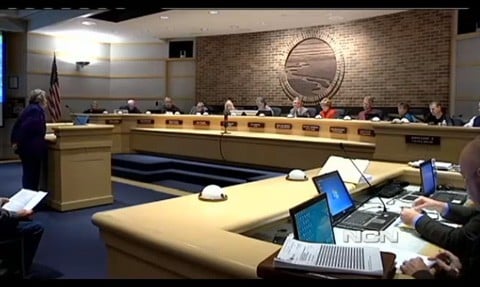 The Grand Island, Nebraska City Council last night rejected an ordinance that would have prohibited discrimination based on sexual orientation.
The Omaha World-Herald reports: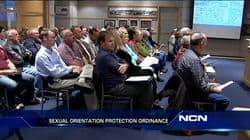 The council voted 8-2 against the proposal after rejecting separate amendments that would have postponed a decision for 30 days and placed the ordinance before voters.
The measure would have made it illegal to fail to hire or promote based on sexual orientation.
The proposal also would have outlawed failing to rent or sell a house to gays, lesbians, bisexual or transgender people, or failing to wait on people in any business in the city due to their sexual orientation.
Councilman Larry Carney said he proposed the ordinance because "fair play and justice do count.'' Carney said Grand Island should not be a place that tolerates discrimination.
But Councilman Mitch Nickerson said the city of about 50,000 should not be a "gay-friendly'' city. He said the ordinance was in opposition to city morals.
Watch a report from NCN while the hearing was still underway, AFTER THE JUMP…
Video may take a few seconds to load…